---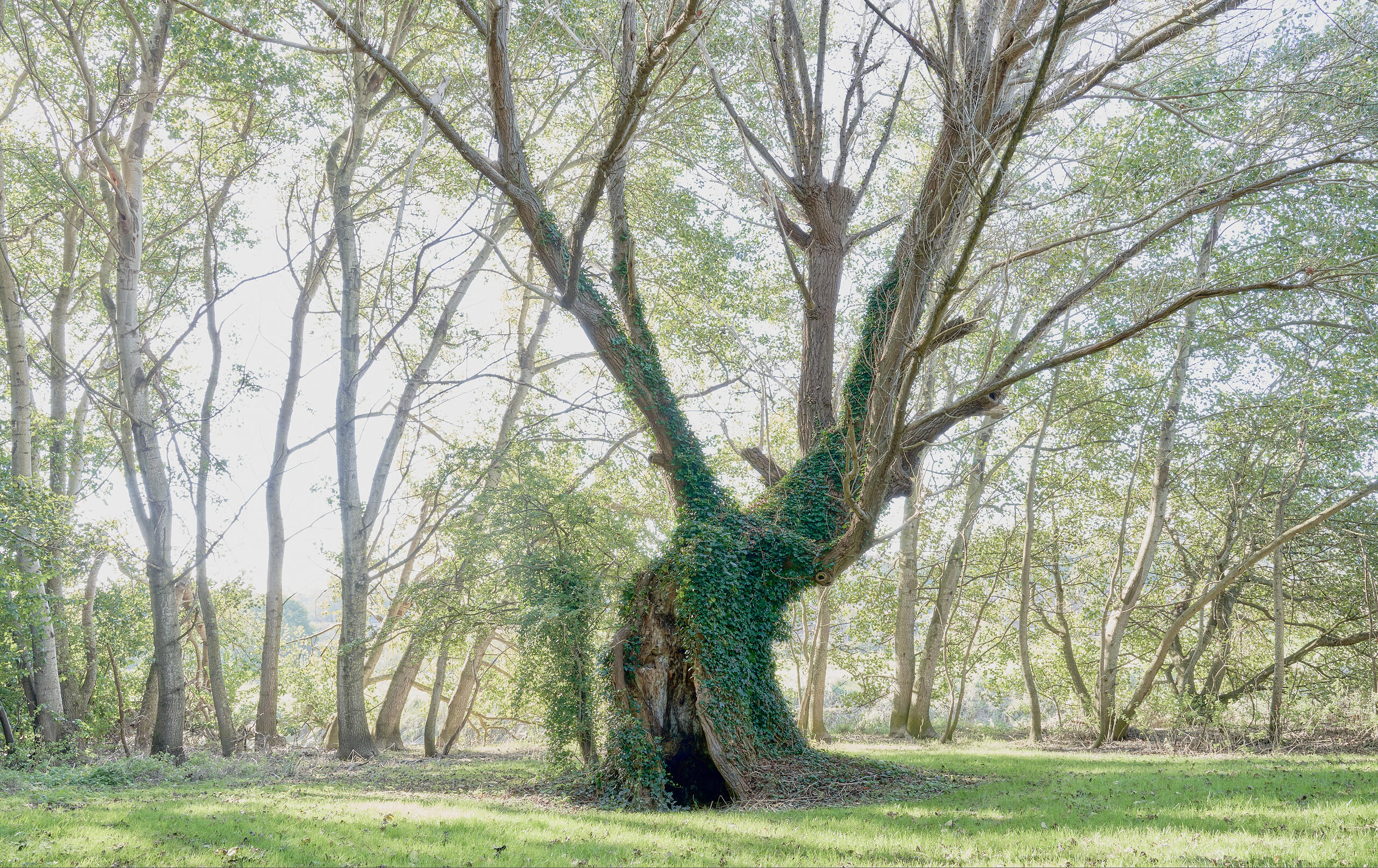 November 2023: My 'shot of the month' this month is of a wild Black Polar tree - but not any old Wild Black Poplar. This is the largest and probably the oldest surviving wild Black Polar in Sussex. It grows in a large private garden on the banks of the Ouse in Lewes and the photograph is part of my growing collection of ancient tree photographs that I plan / hope one day / some day to turn into a book.
During the shot I noticed how the poplar contrasted with the small saplings surrounding it, so I chose to emphasise this by over exposing the shot, so that the surrounding trees almost fade into the background. The Black Poplar in the foreground was also slightly over-exposed, but thanks to the high dynamic range of modern cameras, I was able to selectively correct its exposure in post, to gently accentuate the contrast. The tricky bit is achieving this without the shot looking artificial!Photographed with a Sigma 28-70 f2.8 DG DN, set at 30mm, F14, 1/3s ISO 100 on a Sony A7rIV.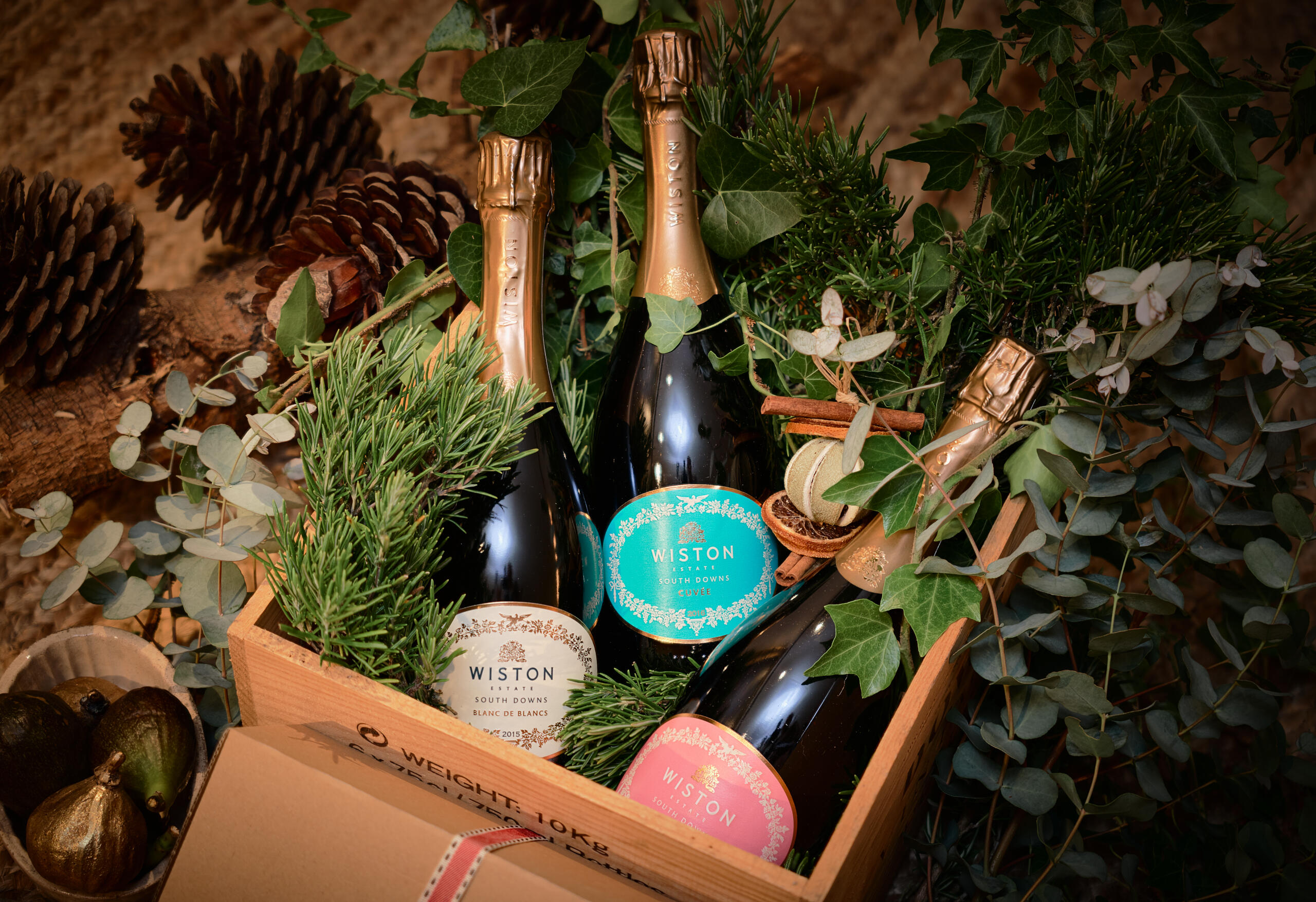 September 2023: Something a little different for my 'shot of the month' this month - a product shot of some rather nice English sparkling wine.There are two ways to make a photograph like this: 1/ Get it right in camera using a studio with several thousand pounds worth of lighting, or 2/ On location with a single flash and quite a bit of tinkering around in post.Needless to say, I used the second method for this shot. Other than the ambient light, the only additional lighting was a bounced flash off the ceiling behind my head, which created a 'catchlight' reflection in the bottles.
Everything else was pulled together in post, using Capture One Pro and the vastly under-rated Affinity Photo 2 (just as good as Photoshop but much better value).The shot was made with the lens wide open, so I used focus stacking to get all the labels crisp sharp. Dodge and burn allowed subtle adjustments to be made to the lighting across the image and selective white balance adjustment using layers altered the 'feel' of the image.Photographed with a Sigma 28-70 f2.8 DG DN set at 62.7mm, F2.8, 1/15s ISO 100 on a Sony A7rIV.
---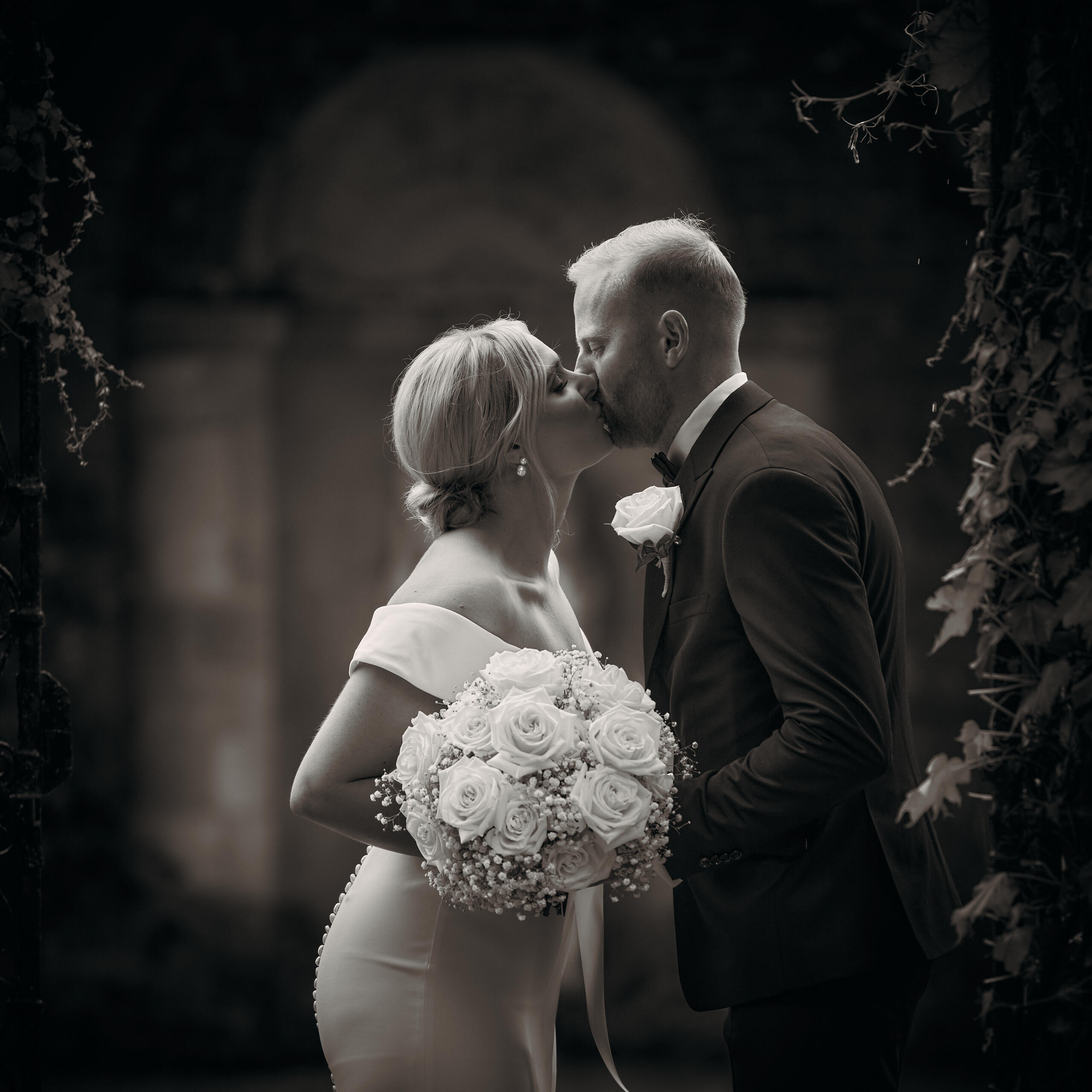 August 2023: My 'shot of the month' for July is 'the wedding kiss'.I don't photograph weddings very often - they're far too stressful! But it was a real pleasure to take a trip to Eastwell Manor Hotel. in Kent last month to photograph Paul and Nicole's special day.Without going into too much detail here, I had not been able to follow the normal wedding photography conventions. Not only had I not even met the bride and groom before their big day, but I had never visited their wedding venue either.
To cap it all, when I finally arrived the sky was heavily overcast and the day was peppered with showers of drizzle, making outdoor photography a bit of a challenge.So photographically at least, the wedding turned out to be fairly 'spontaneous'. All the same, Paul and Nicole were both wonderfully photogenic and they seemed happy with the results, which is the main thing!Photographed with a Tamron 70-180mm f2.8 lens set at F2.8, 1/640s ISO 320 on a Sony A7rIV.
---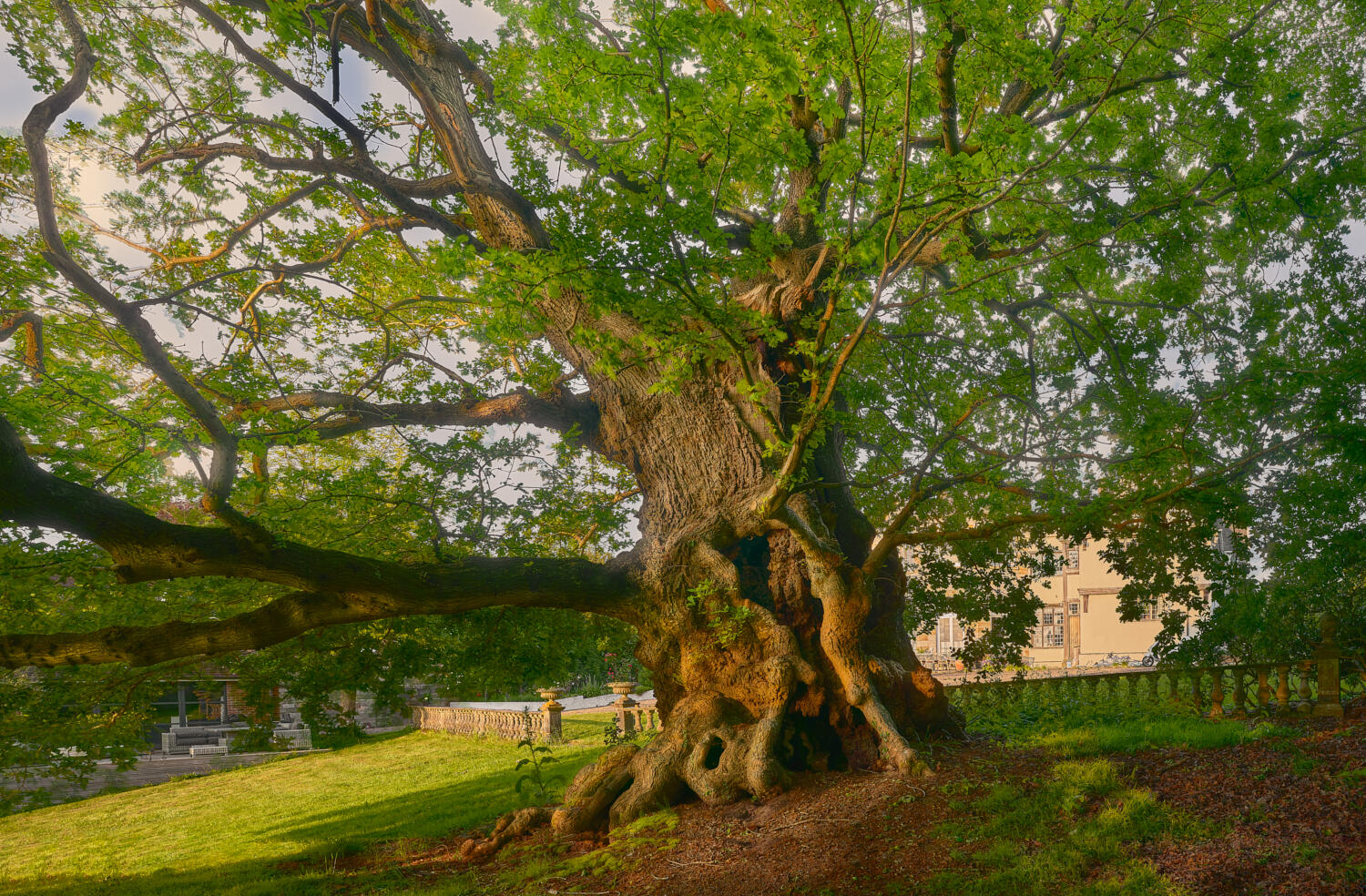 1st July 2023: My 'shot of the month' for June is this one of 'The Wyllie Oak' which grows in a remote part off the High Weald, near the Kent / Sussex boarder. It's part of a series of photographs I'm putting together of the giant trees of Sussex. This one is reputed to be 900 years old.The photograph may not look particularly interesting but it was actually made in particularly challenging circumstances. Strong, evening sidelight created a huge amount of contrast with very deep shadows cast across the trunk of the tree. The contrast was beyond even the huge dynamic range of the Sony A7rIV.
To manage the huge contrast I made two exposures: A long one for the tree trunk and then a balanced exposure for the sunlit areas (which under exposed the tree trunk). I then used the under exposed shot as my base image In Affinity Photo and 'sculpted' the tree trunk into the under-exposed areas in post, using the long exposed shot.Photographed with a Sony FE 16-35mm f2.8 GM lens set at 22mm on a Sony A7rIV set at f10, 1/25 sec and 1/6 sec, ISO 100.
---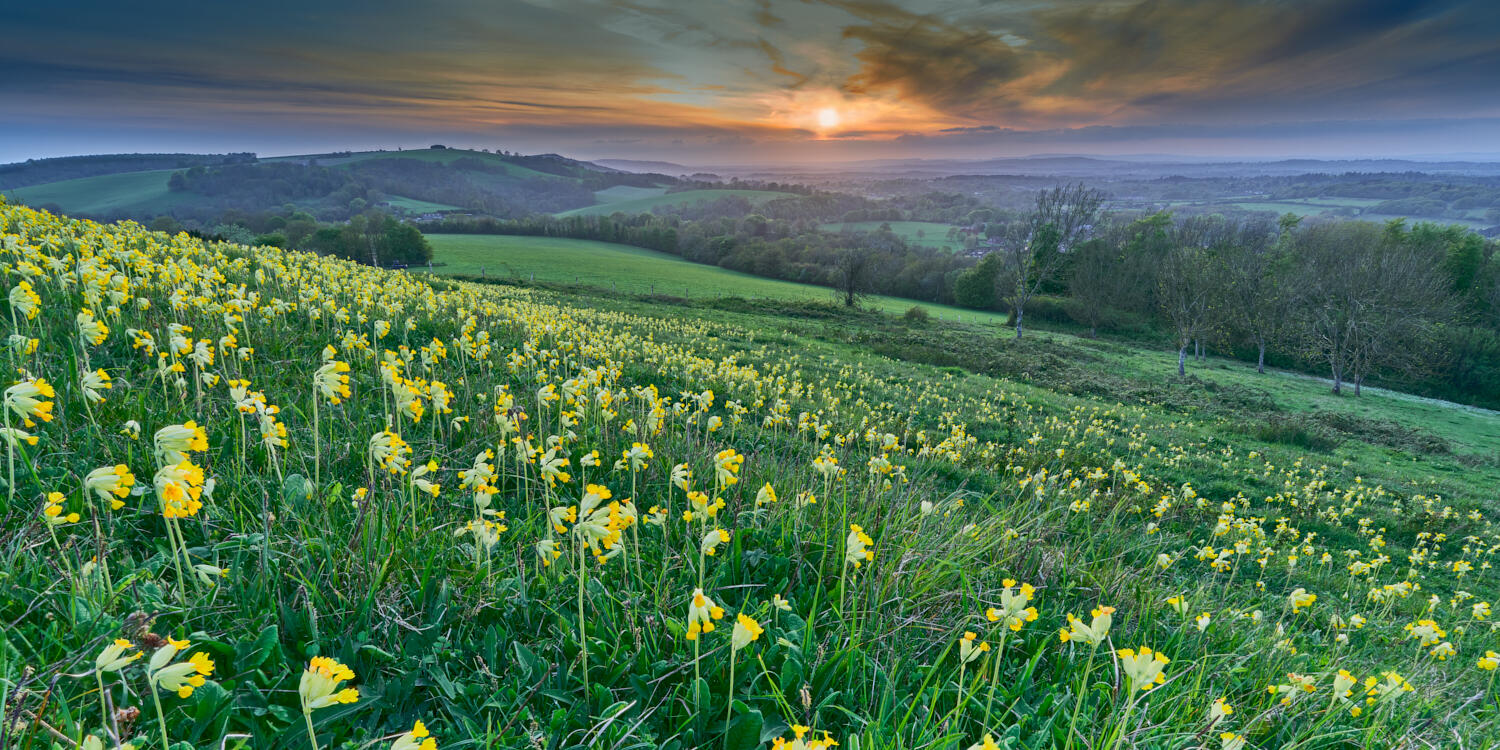 1st June 2023: This has been a memorable year for blossom so far, with the Hazel catkins looking better than I can remember and the Hawthorn absolutely draped in white on the Downs. Cowslips did particularly well too. I found this marvellous display on the hills above Washington one still evening in mid-May.To tell the truth, I'm not absolutely satisfied with the shot. Perhaps it's the colours, or the composition or the rather flat evening light. In any case it's still my favourite of the month, just for the amazing spectacle of seeing all those bright yellow Cowslips in full flower!
This is actually about half a dozen photographs, combined. The aim was to achieve sharp focus back to front and to equalise the exposure a little (in reality the sky was very much brighter than the foreground which made it impossible to expose the whole scene correctly in one shot). This has sort of worked but perhaps left the photograph looking a little artificial somehow?The shot above was photographed with a Sony FE 16-35mm f2.8 GM lens set at 16mm on a Sony A7rIV set at f4, 1/125 sec, ISO 250.
---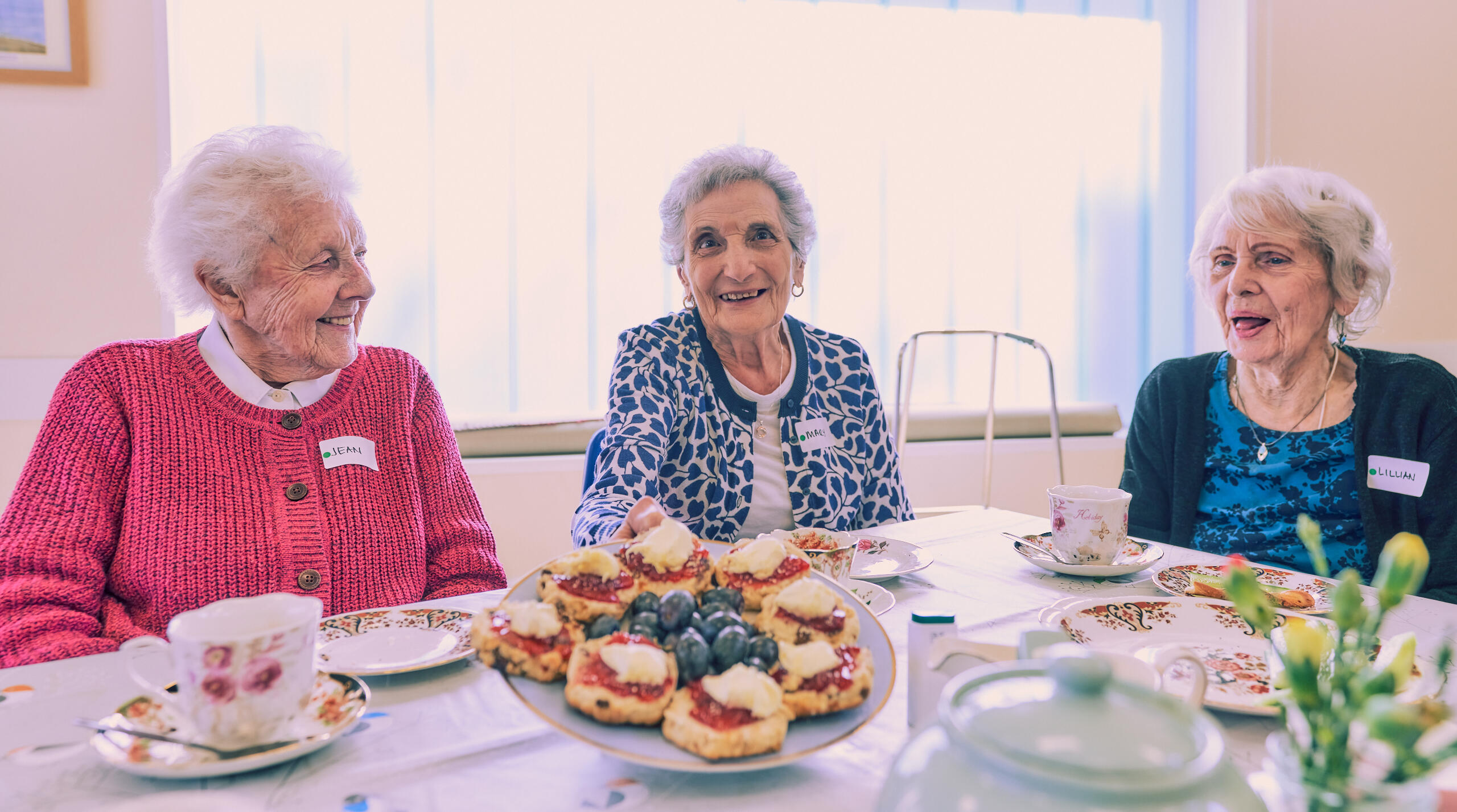 1st May 2023: I had a wonderful time a couple of weeks ago photographing an afternoon lunch club run by Time to Talk Befriending. TTTB are a local charity which do an amazing work bringing lonely older people together for a social time, mixed with plenty of good food!The shoot was far from straightforward because of some huge, plate glass windows on two walls of the venue. These streamed sunlight straight onto the back of the heads of my subjects. Some thin blinds didn't do much to reduce the glare and fill in flash was out because it would have been too intrusive.
After experimenting a bit with exposures I opted to over-expose by a couple of stops which seemed to work well, although some colour adjustment was need in post.The other major challenge was resisting the temptation to grab a heavily loaded cream cake, which would have had disastrous consequences for my expensive camera equipment . . .The shot above was photographed with a Sony FE 16-35mm f2.8 GM lens on a Sony A7rIV set at 25mm, f3.5, 1/125 sec, ISO 320.
---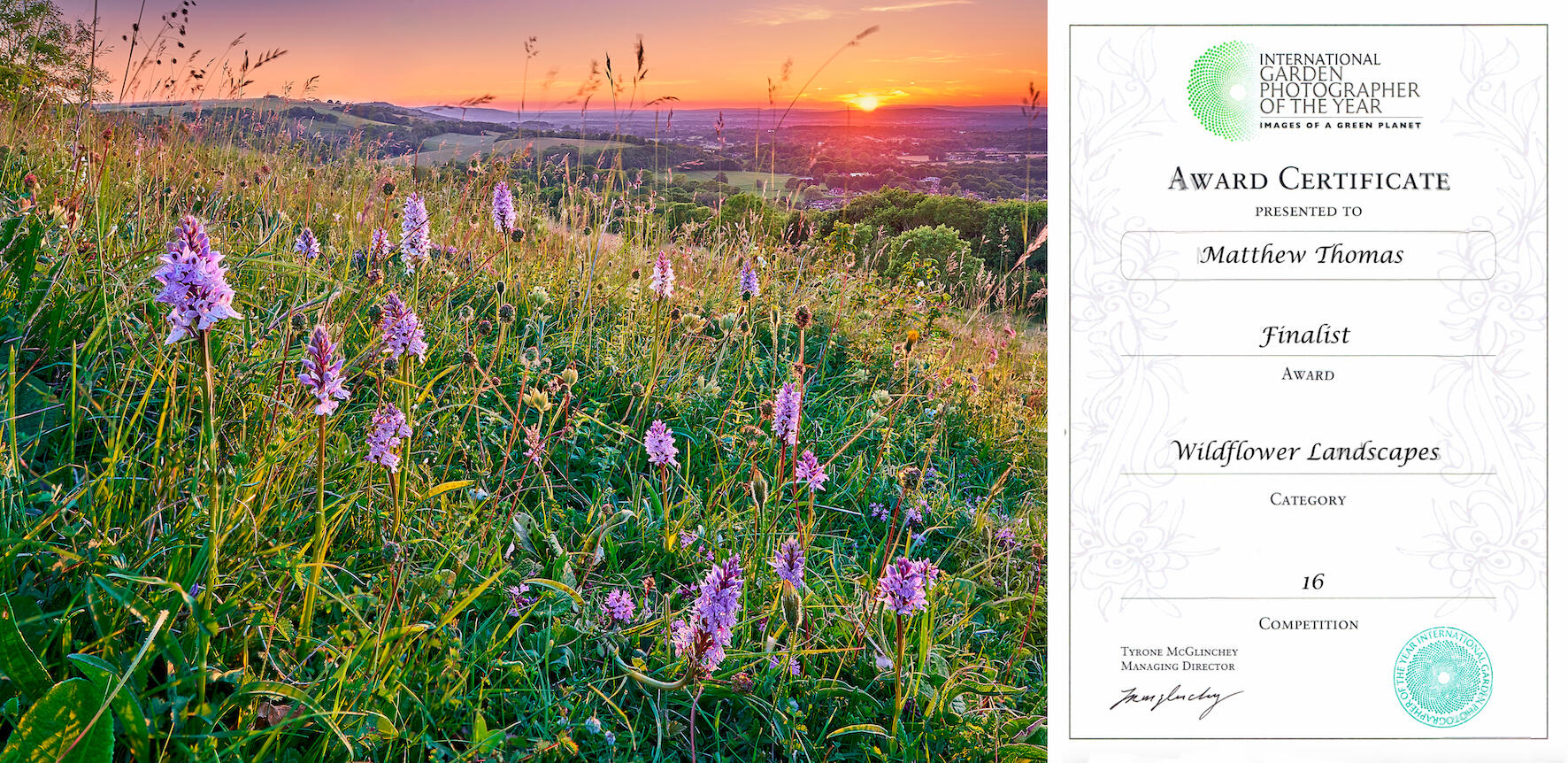 1st April 2023: This month I thought i would unashamedly share my Finalist certificate for the International Garden Photographer of the Year 2023.I entered this shot into the 'Wildflower Landscapes' category. It came just short of the top three places - must try harder next time! It's of a group of Common Spotted Orchids, made at Wiston Chalk Pits last June. I remember it was a rare occasion when a free evening coincided with great weather. I made the shot with the deliberate intention of entering it to IGPOTY.It's actually a composite of about 8 photographs, stitched together in post to achieve focus front to back.
The main challenges were: Making a decent composition in what was a rather overwhelming scene; freezing movement (there was enough breeze to move things around) and then making the shots at just the right moment, as the sun disappeared over the horizon. The light was changing almost by the second!I think the most memorable thing about it was the perfect evening with the sound of church bells coming up from Washington village below.Photographed with a Sony FE 16-35mm f2.8 GM lens on a Sony A7rIV set at f3.5, 1/200 sec, ISO 200.
---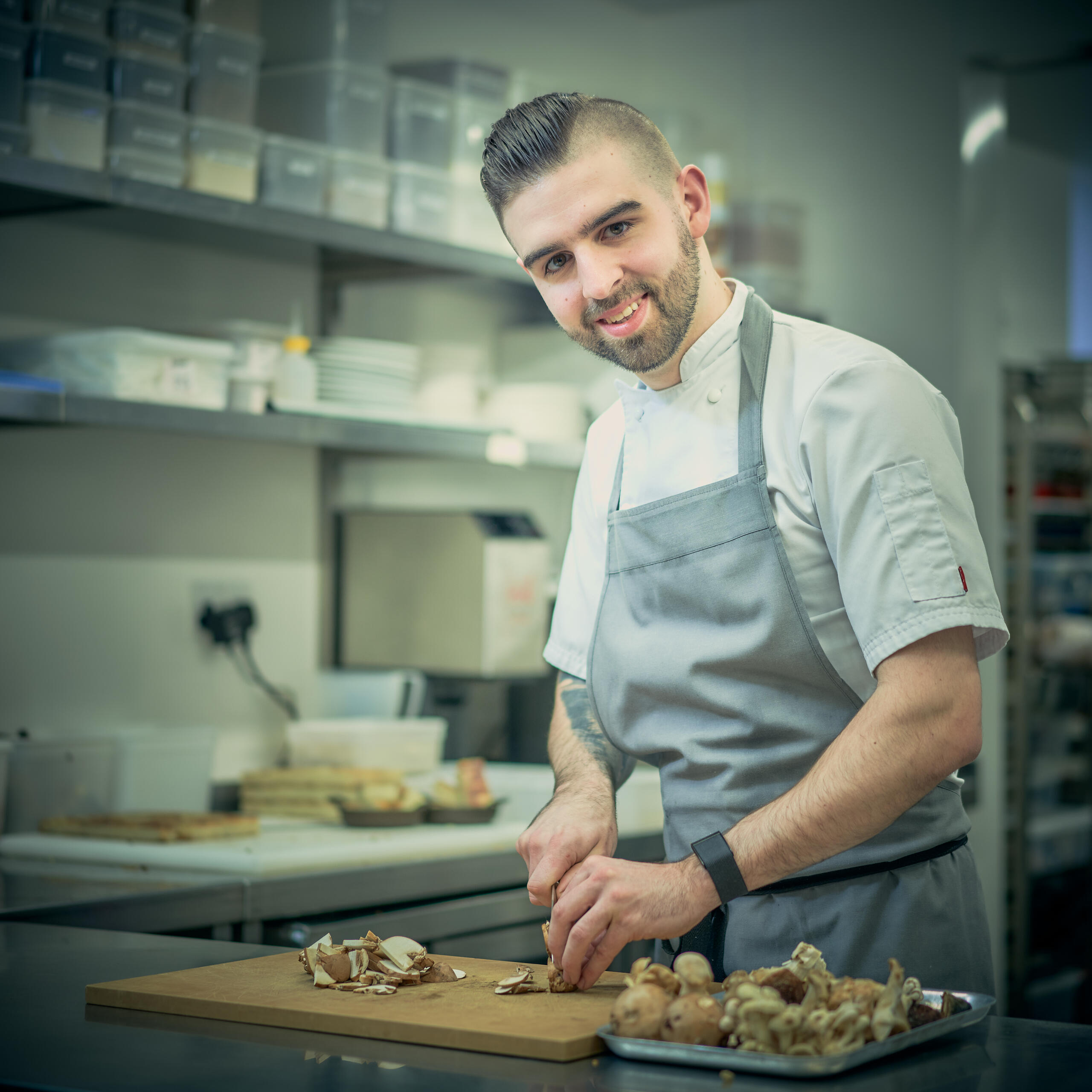 1st March 2023: February was a fairly quiet month again photographically, with the notable exception of a day photographing some of the staff at Chalk restaurant in Findon. This is a shot of Jordan Powell, the new Sous Chef, conveniently chopping mushrooms in the kitchen.Most kitchens have horrendous lighting for photography and this was no exception - nasty florescent strip lights bathed everything in a rather cold, flickery light.
I used fill-in flash to partially mask the effect of the florescent lighting and to pull Jordan out of the shadows. I used a Wistro AD200 flash with a 'magbounce' light modifier, triggered remotely using a Godox ProX, so I could set the flash on a stand, to one side of the camera. This very portable bit of kit does a brilliant impersonation of a small softbox, creating soft, even lighting.Photographed with a Zeiss Sonnar 55mm f1.8 lens on a Sony A7rIV set at f1.8, 1/160 sec, ISO 100.
---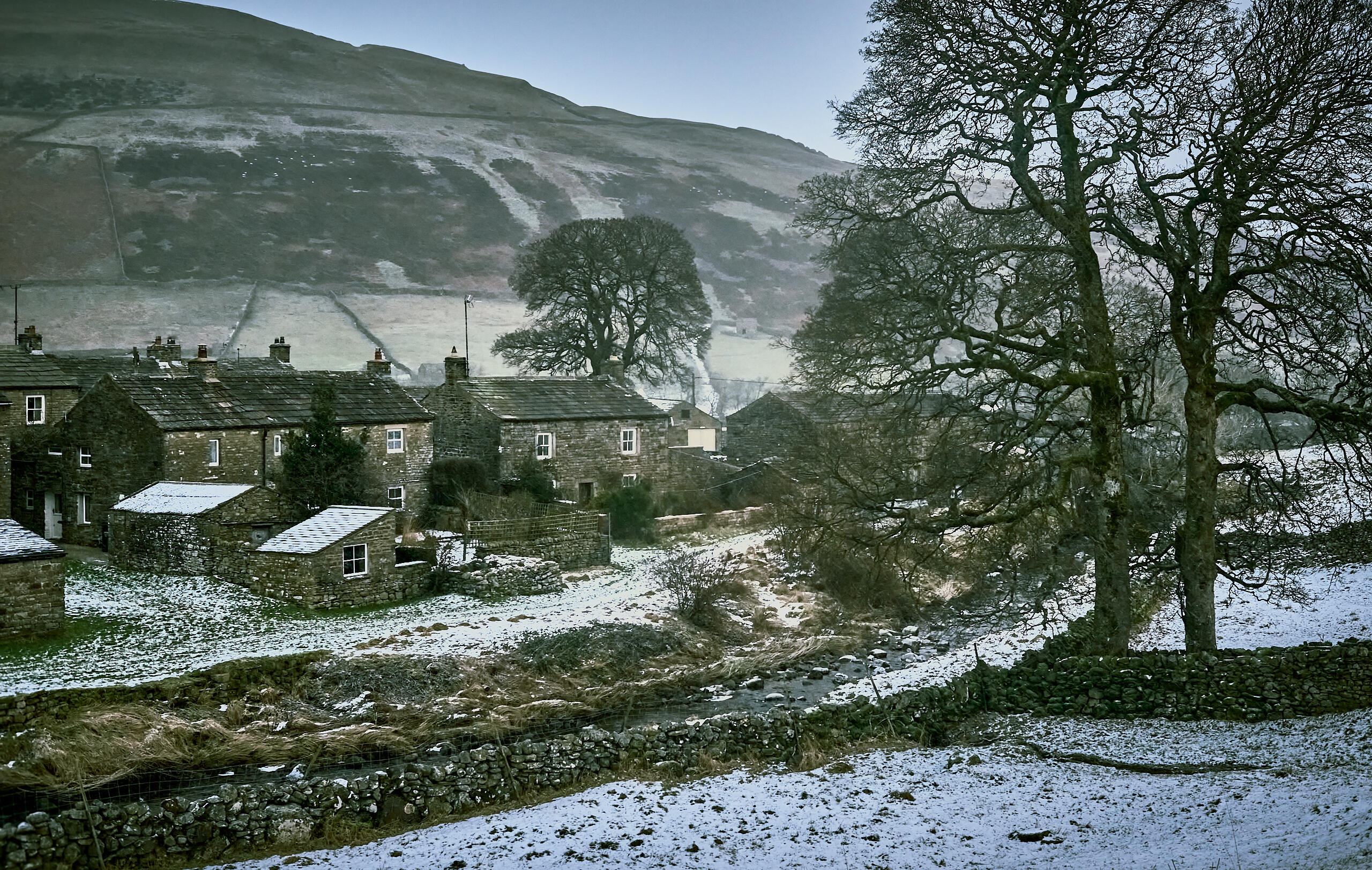 1st February 2023: Last month was a bit quiet photographically with lots of other things to do, including a week away in the freezing Yorkshire Dales!It was a family holiday rather than a photographic expedition so I took what I call my 'snapper' camera with me (a Sony A6000) with a small, manual focus lens that fitted easily in the pocket (TT Artisans 25mm f2).
The TT Artisans produces some interesting effects which can be a bit reminiscent of an old 1960s manual focus lens - great for walk around shooting.I made the shot above just after a snow flurry. The tiny hamlet of Muker sits high on the Dales many miles from anywhere - the shot just about sums up the rugged winter scenery for me - and being January, there were no tourists (other than us of course!).
---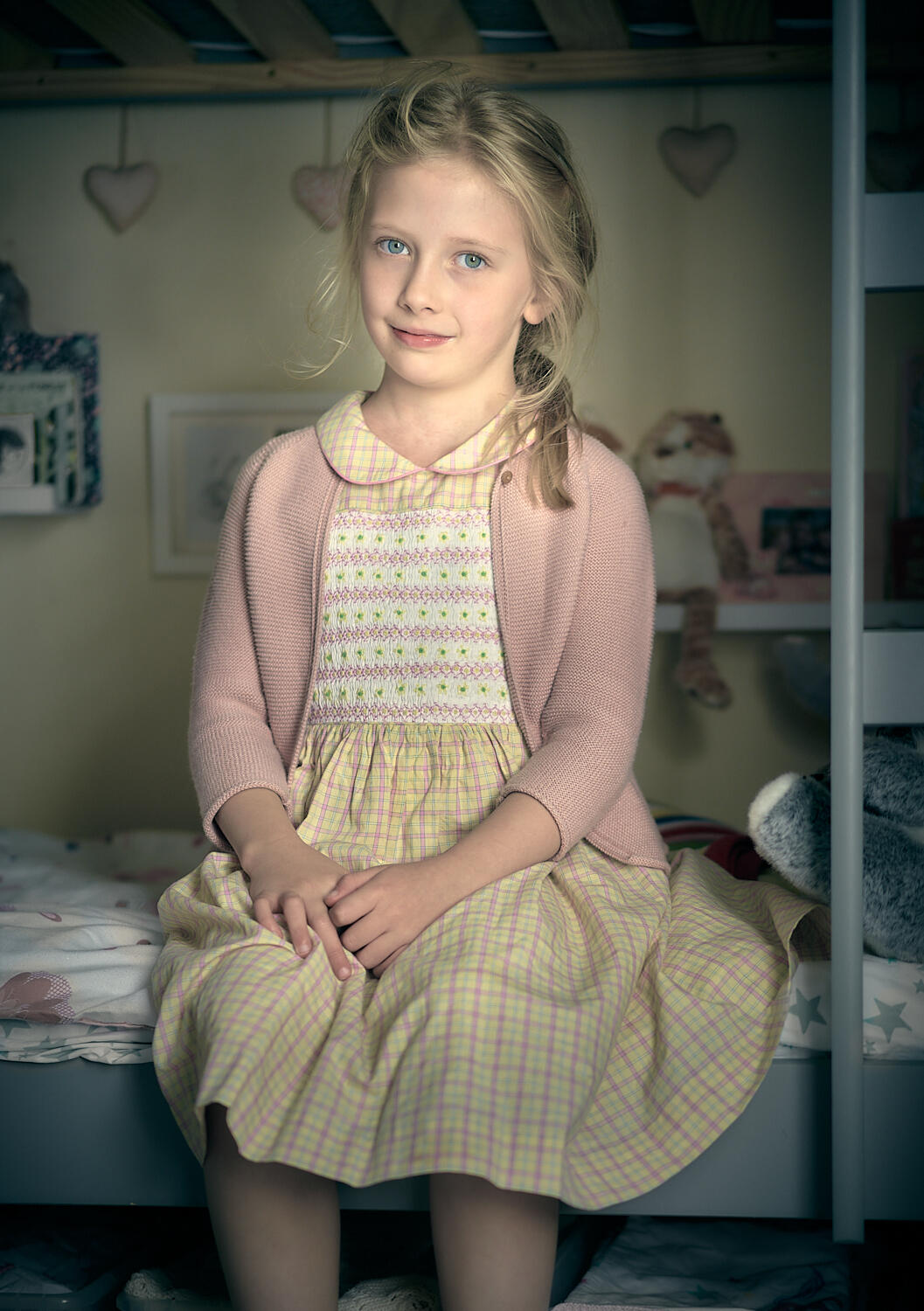 January 2023: Two very different favourite photographs from last month this time.The shot above is of my granddaughter who just managed to sit still long enough! Natural lighting only (from a side window).Sony A7riv with Sony 55mm lens set at f1.8, 1/320 sec, 200 ISO
I made the ultra-panoramic shot below during mid December, in what in recent years has become an highly unusual week of frost and snow down here in Sussex. The small gathering of Holm Oak created an unusual atmosphere in the gloom of early evening. Made on the footpath to Great Barn Farm, below Chanctonbury Ring.This is actually two shots stitched together in post. Both Sony A7riv with Tamron 70 - 180mm lens, F16, 2 secs at 100 ISO.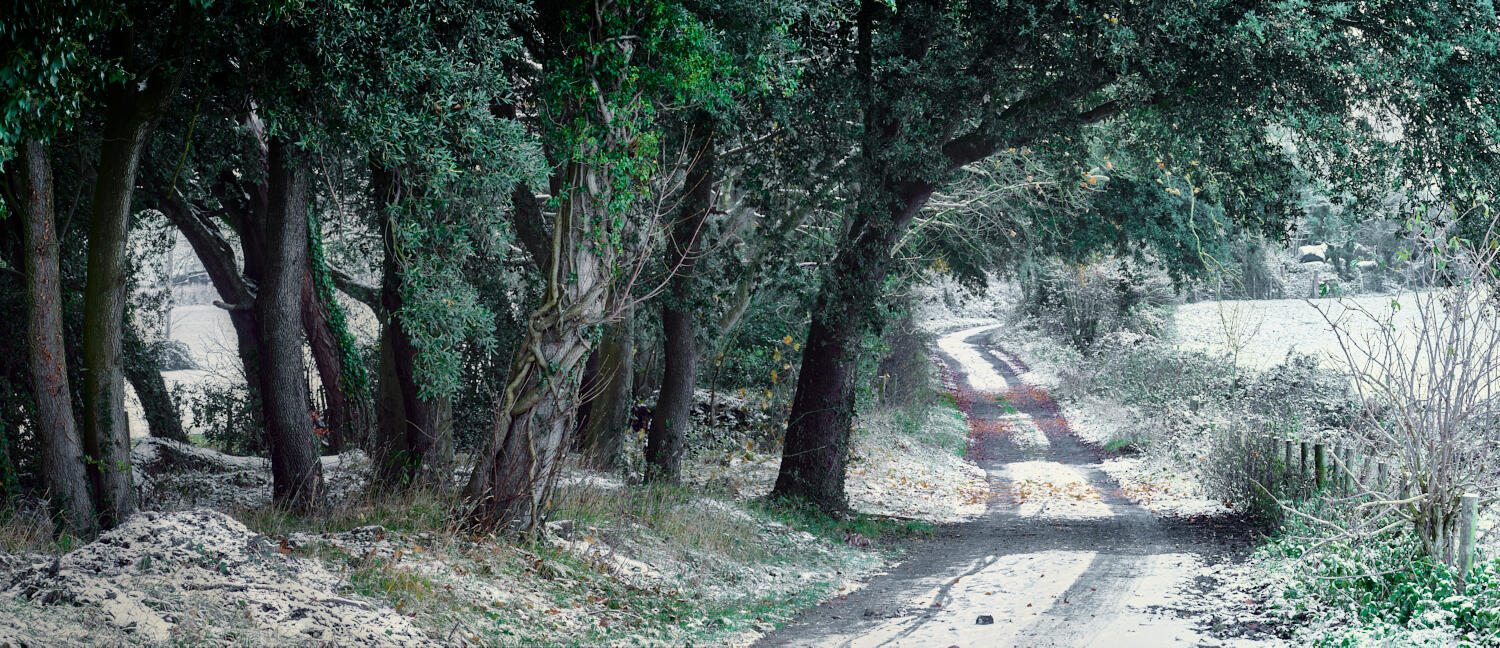 ---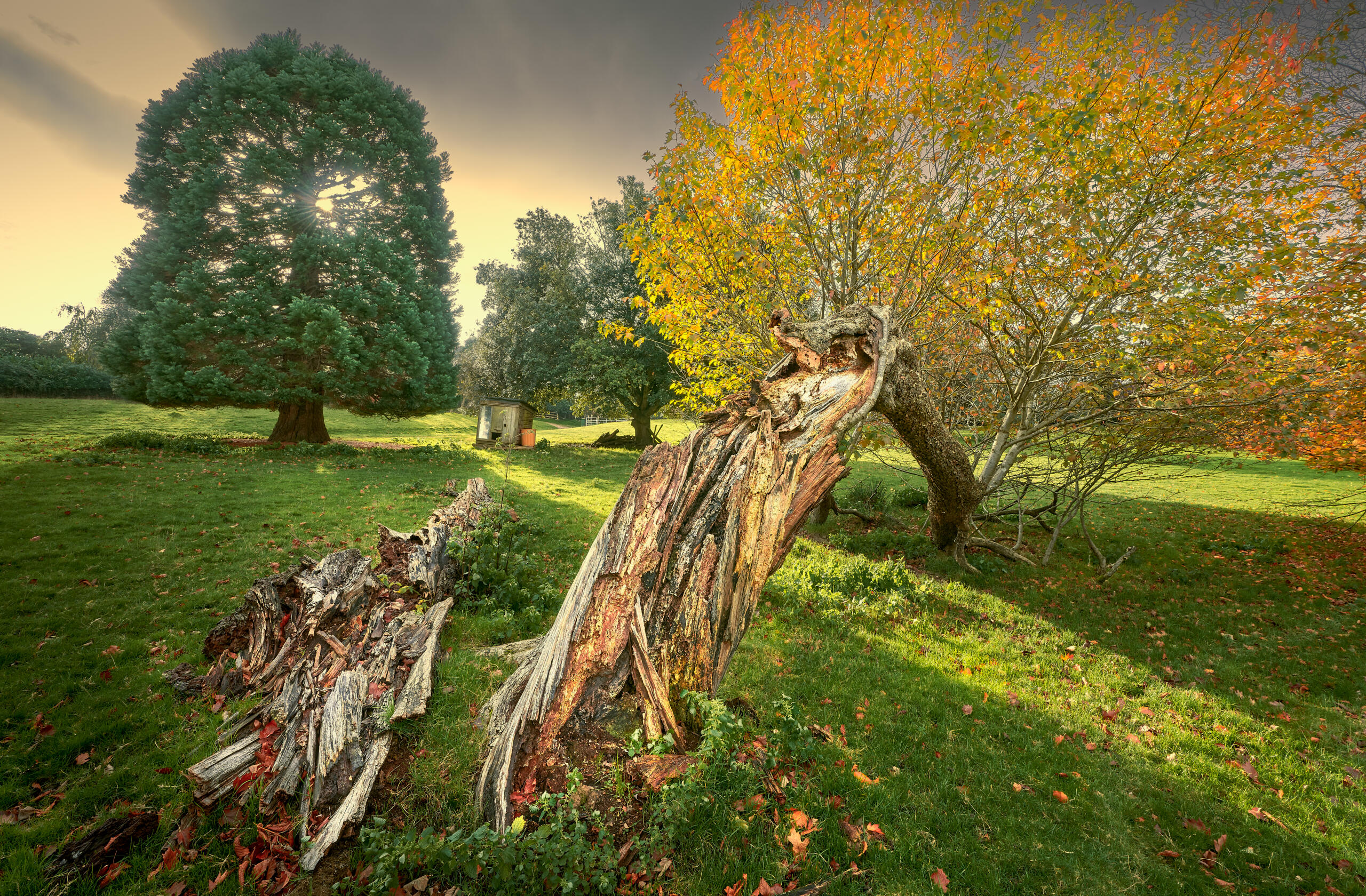 December 2022: My favourite photograph from last month is this one, made at Udimore, in the far east of East Sussex.This is, or was the largest Wild Service Tree in Britain, before it collapsed a few years ago. Somehow it has stayed alive in its prostrate form and still puts on a spectacular display of golden red leaves and berries in autumn.It was a gloomy, grey morning and after a long drive to find the tree, I was beginning to wonder if I would be able to make a decent photograph, when a shaft of sunlight broke through the cloud for just a few moments to light up the scene.
Wild Service are one of the rarest trees in Britain and normally confined to ancient woodland, so to find it growing in an open paddock, close to a farmhouse is unusual. Perhaps it was planted in the long distant past to provide berries for pigs or other farm animals.The fruits of the Wild Service Tree are called chequers. They can be made into an alcoholic drink and this may account for the popular old name of 'Chequers' for the pubs that can be found hidden down winding lanes across the Sussex Weald.Sony A7riv, with the Sony 16-25 GM lens set at F/14, 16mm with 1/15th second exposure, ISO 100.
---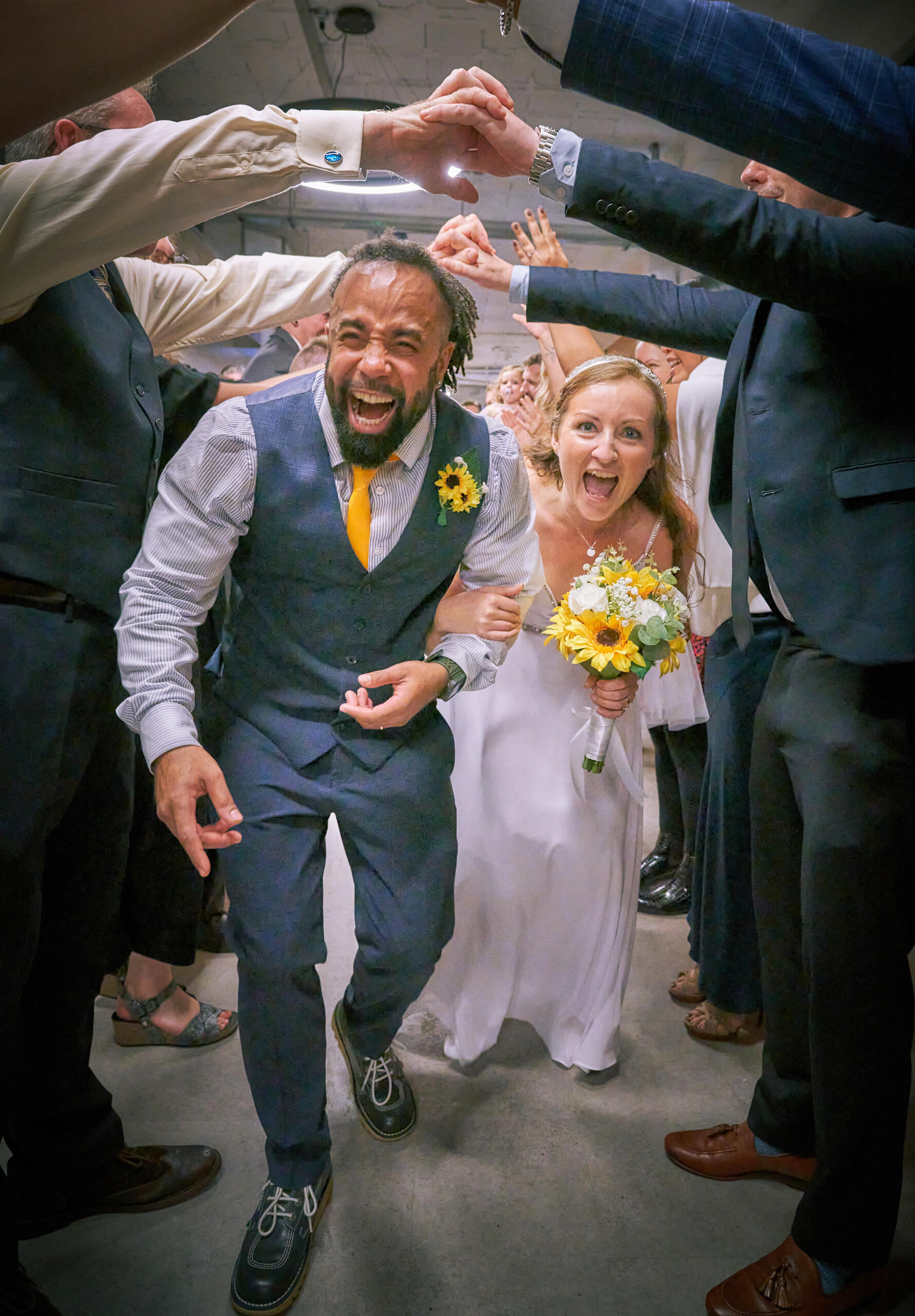 November 2022: Just had to post up this fun shot as my pick for November. I don't normally do weddings but couldn't refuse this amazing couple and we had a ball! Here they're heading for the wedding car under a tunnel of arms.The lighting was iffy and they were moving fast, so I pushed the Sony A7riv, all the way to 12,800 ISO at f4, 250 sec - using the Sony 16-35 FE (set at 20mm), The couple are a bit blurred, so I could have gone for a faster shutter speed, but somehow the blur adds to the sense of excitement and movement.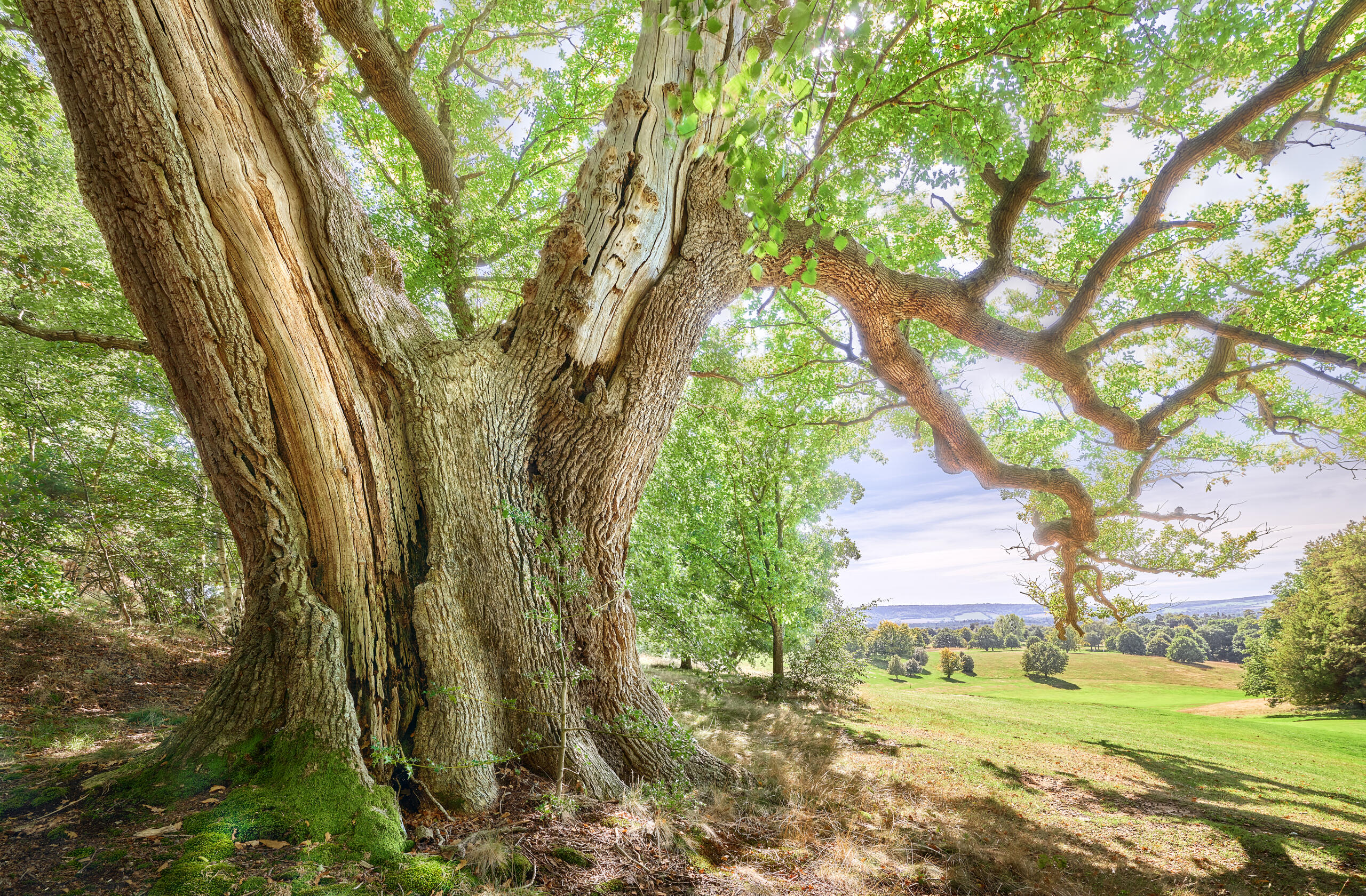 October 2022: Another tree photograph this month - this time of a huge, old Oak at Cowdray Park. I'm gradually photographing the largest trees in Sussex as part of an ongoing photobook project.Cowdray Park has some of the very largest and oldest trees in Sussex. It's perhaps not surprising, since the Park can trace its origins to the Norman invasion. Some of the oldest oaks there could have grown up in the original 'wildwood' that would have clothed most of Sussex before its colonisation by Saxon farming communities.
I wouldn't normally try to photograph a landscape by shooting into the midday sun! But on this occasion I was time restricted and I didn't know when I would next be in the neighbourhood, so I decided to try to make the best it.To overcome the ultra-high light contrast, I made three exposures, which I then combined in Affinity Photo. The trick is to avoid the rather false looking 'HDR look' - I think this shot works!Sony A7riv, F/10, 16mm with 1/50th, 1/15th & 1/3 second exposures combined, ISO 100.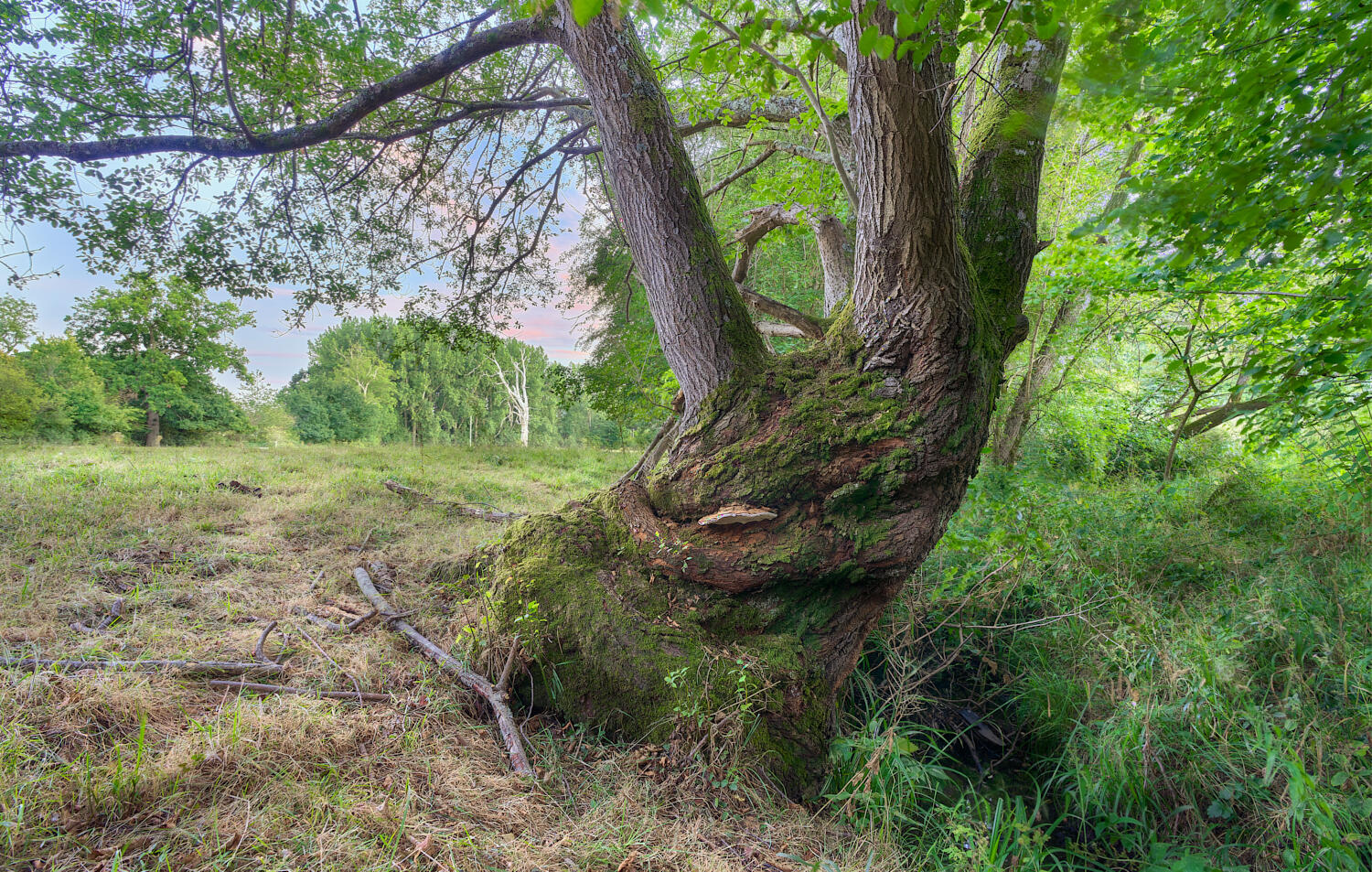 September 2022: This month I'm publishing not one, but two of my favourite shots from August. The first is of the largest, and probably the oldest single stemmed Sallow tree in Sussex, which can be found near Buncton Chapel, on the Wiston Estate. It has a massive girth of 5.5m at its base and must be well over 150 years old.
I'm gradually working towards producing a photobook featuring the largest trees in Sussex. There's still quite a way to go though. This shot was made late on a still evening, just as the light was fading.Sony A7riv, 6 second exposure, f/9, 16mm ISO 100.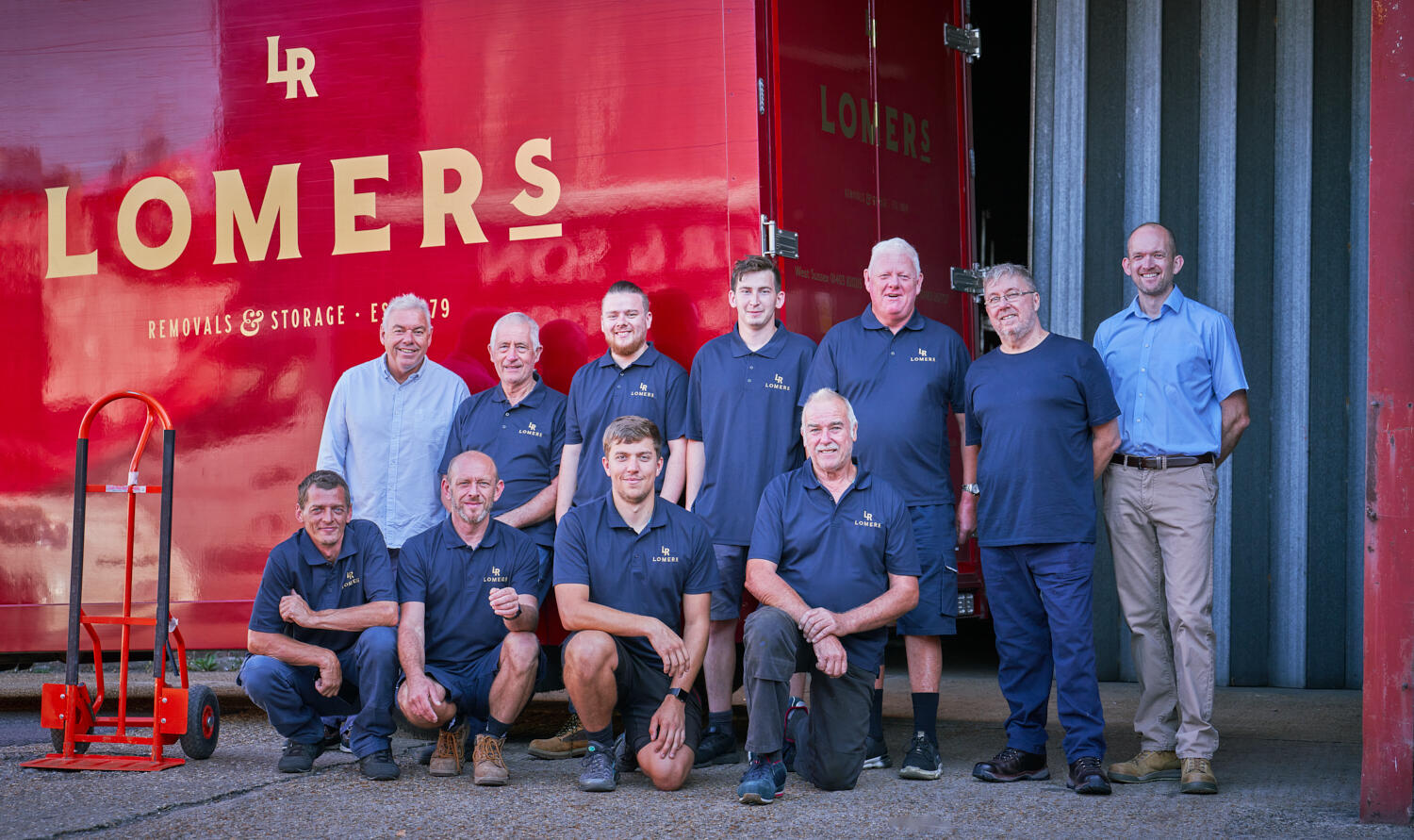 September 2022 #2: The second of my favourite shots from August is a commercial one; the team at Lomers Removals. I was commissioned to make some shots for them, for their all-new website.Although this might look a simple shot to do, there were actually some interesting lighting challenges to overcome. Getting the guys to all do the right thing at the same time was fun too!
In this shot I just managed to pull things together before strong, morning sunlight crept across the composition from the left. The red strip of a shutter door, on the extreme right, helps to balance the colour composition.Sony A7riv, 200th sec, f/5.6, 74mm ISO 640.
---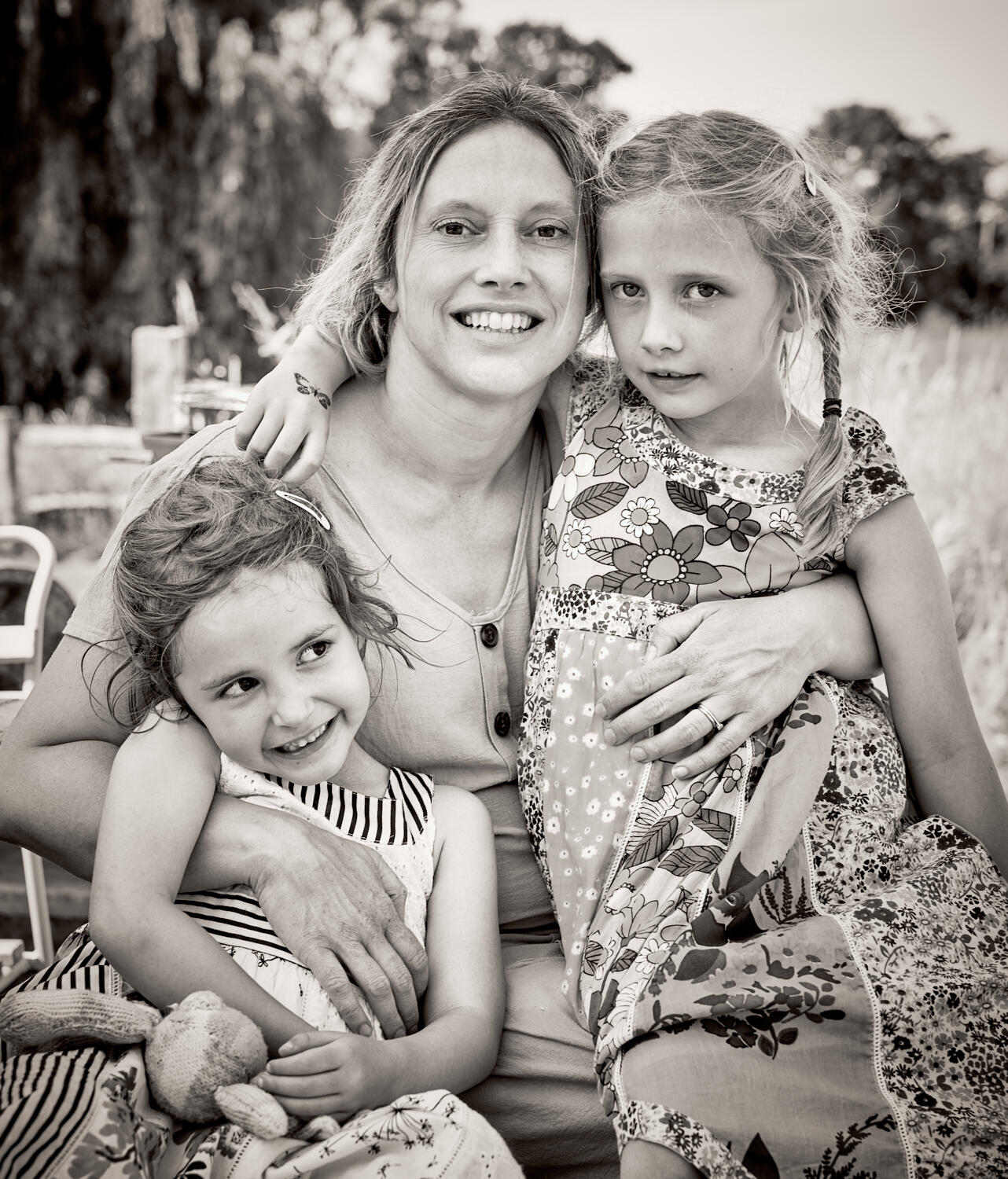 August 2022: My favourite photograph of July came from a family shoot in the hot, dry sunshine of Sussex. Strong, direct sunshine is generally not a good idea for photographing people, particularly towards midday. I could have used an off-camera flash but that's tricky when you're working on your own and people are moving around quickly! I aimed to catch some shots of this family in the shade, where the lighting on their faces was far more pleasing.Sony A7riv, 1/125 sec, f/5.6, 63mm ISO 250
---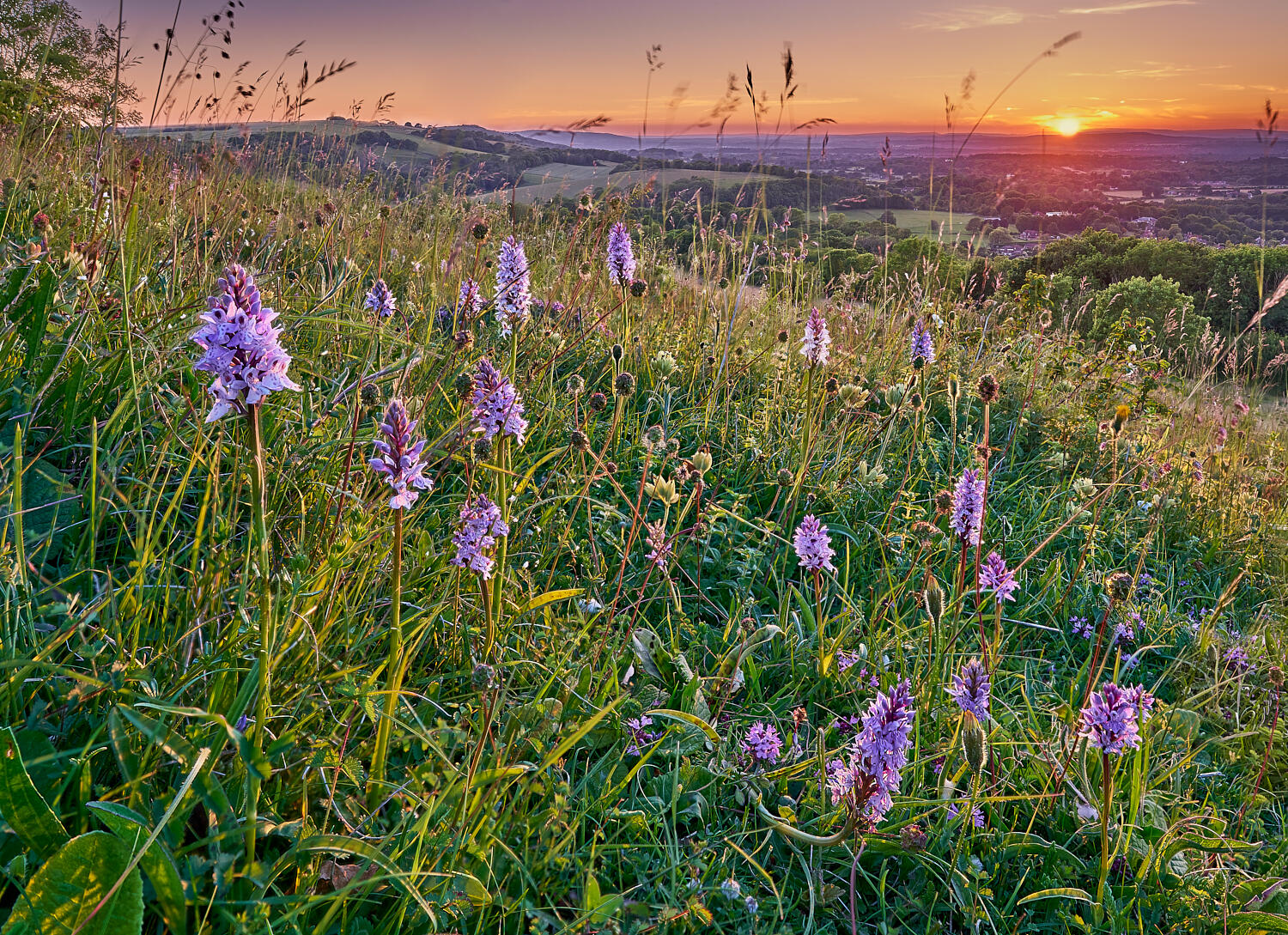 July 2022: Perhaps a little cliched but my favourite shot of last month is this one, made on the South Downs near Washington village, West Sussex. It was quite tricky to do because of the timing involved. About a minute earlier and the sun was too bright and was burning out the sky. About a minute later the sun had set and the colour had drained out of the frame. In the intervening moments I made six shots, focused at different locations around the scene. I then stitched them together in post, using the 'focus stacking' technique to ensure the whole frame was sharp from front to back.
---
June 2022: This month's Photo of the Month just had to be this one of the gardening team at Wiston House. I was in the middle of shooting some rather conventional shots of the team for their website when John (pictured) came up with the idea of doing something a little different. Here's the result - I had to be quick to grab the shot before they dropped him though!
---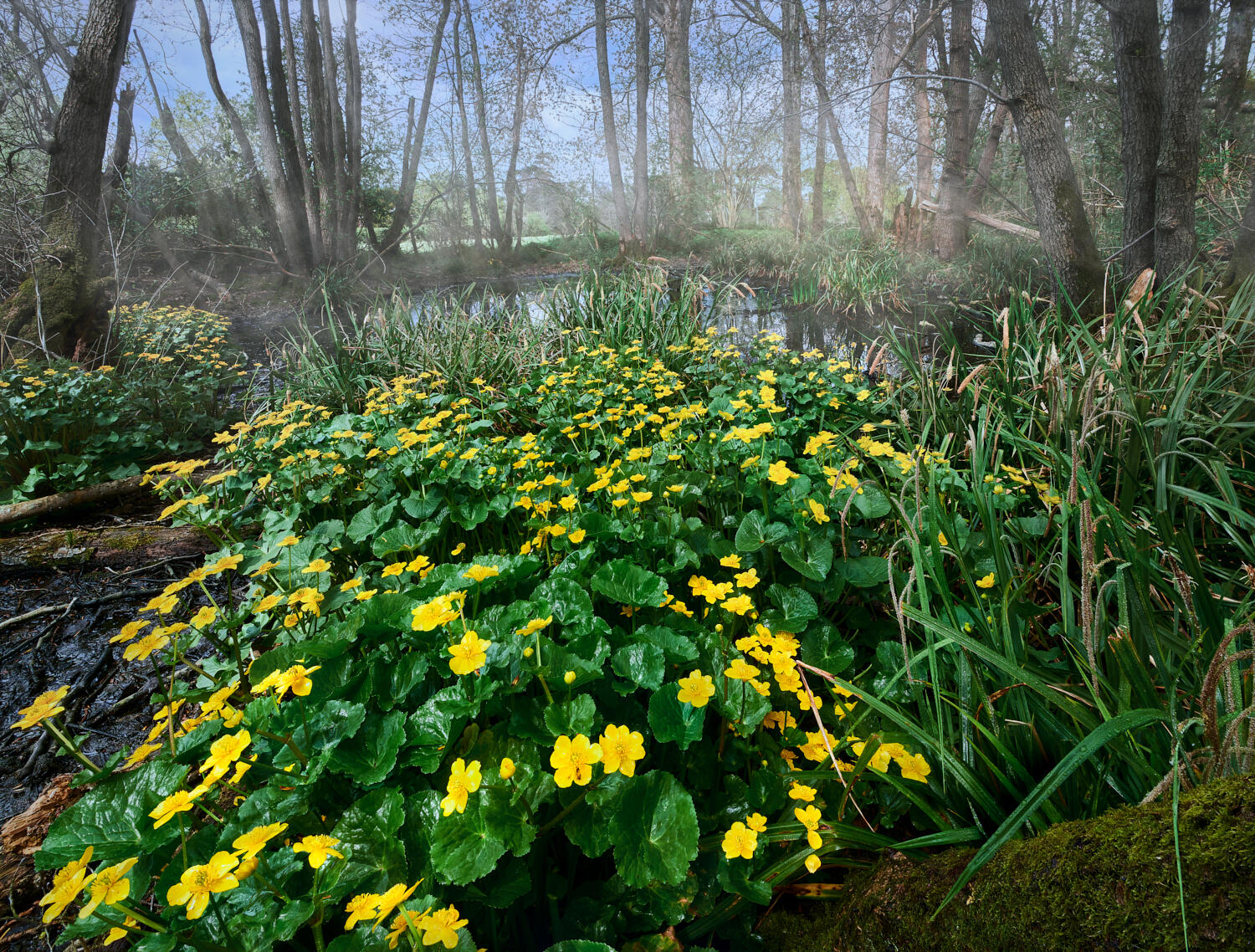 MAY 2022: Few ponds in the UK are truly natural in origin, but Buncton Pond has formed where fresh water from the pervious South Downs chalk, meets the impervious clay of the Weald and bubbles up to the surface. Here, wetland plants thrive, including Pendulous Sedge (Carex pendula), Yellow Flag (Iris pseudacorus) and Marsh Marigold (Caltha palustris). The latter gives a spectacular display of butter yellow flowers in late April / early May.
---
Ancient Hay Meadow, Sussex High Weald
I am a Sussex, UK based photographer working in a fairly broad range of styles, including portraits, interiors, landscape, gardens and product photography.My background is in ecology and nature conservation, and I still particularly enjoy photographing wild plants. In 2016 I gained 3rd place at the International Garden Photographer of the Year awards (Wildflower Landscapes' category) and I was also highly commended at the Pink Lady Food Photographer of the Year. In 2017 I won a first place at the Pink Lady Food Photographer of the Year awards ('Bring Home the Harvest' category).Since 2017 my photographs have regularly appeared in magazines, books and websites worldwide, including recent features in 'Sussex Life', 'Country Life' and 'The Lady'.I suppose the main motivation behind my photography is to offer a different way of seeing the world. Sometimes I feel rather like a tourist looking into this amazing planet and wondering if anyone else has noticed what I see. I particularly like to reveal the extraordinary in the everyday and harmony in seemingly random circumstances.Call Matthew on 07763 206030. or email: matthewthomas1@me.comA small selection of my photographs are available as limited edition prints at Saatchi Art., or contact me for framed or unframed prints of any of my photographs in any size.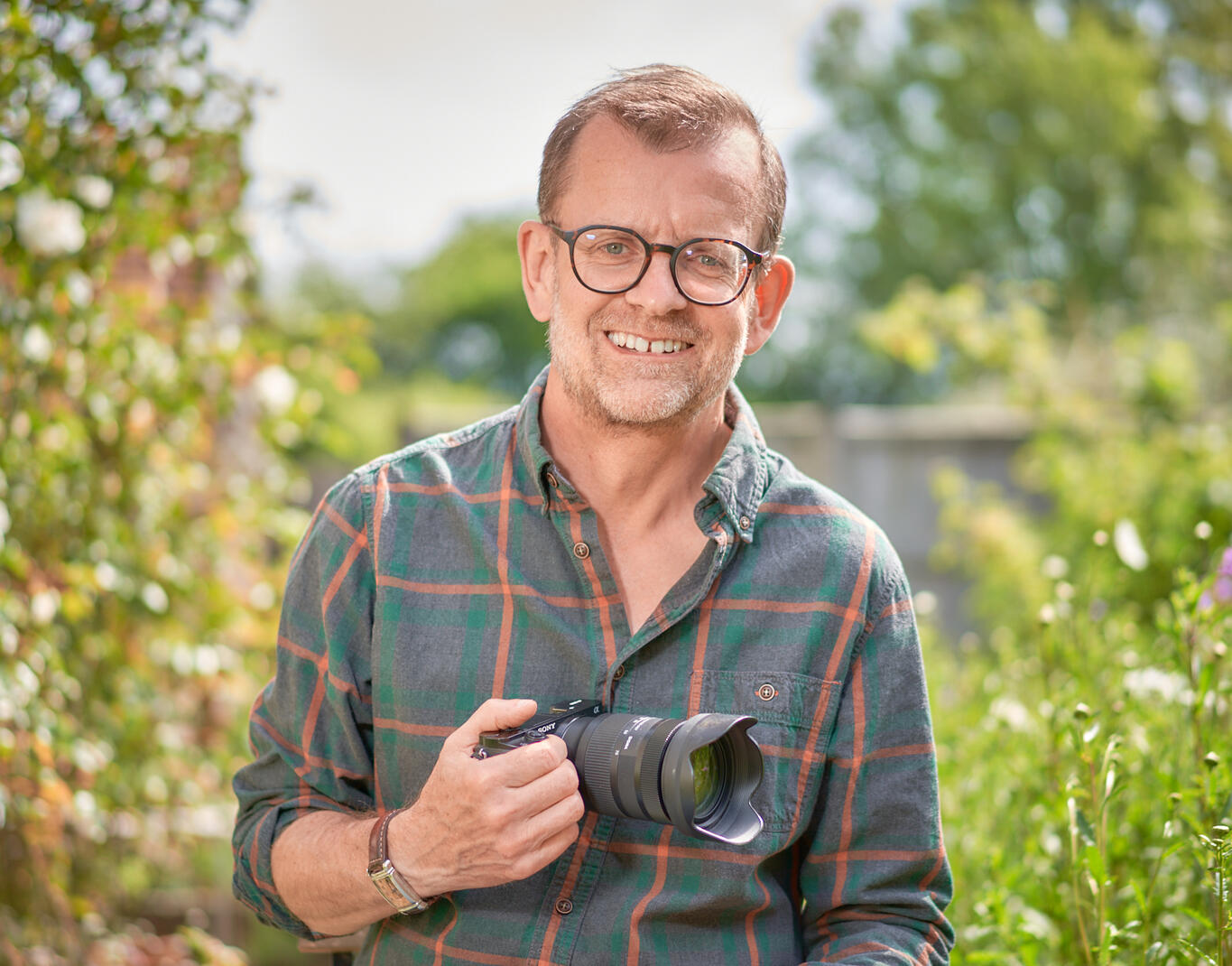 'Inside the box we gather together,
People, reasons and thoughts.
The edge of the box is where we stand,
Outsiders looking over the wall.'from ' The Box' by Carl Taylor Walker
---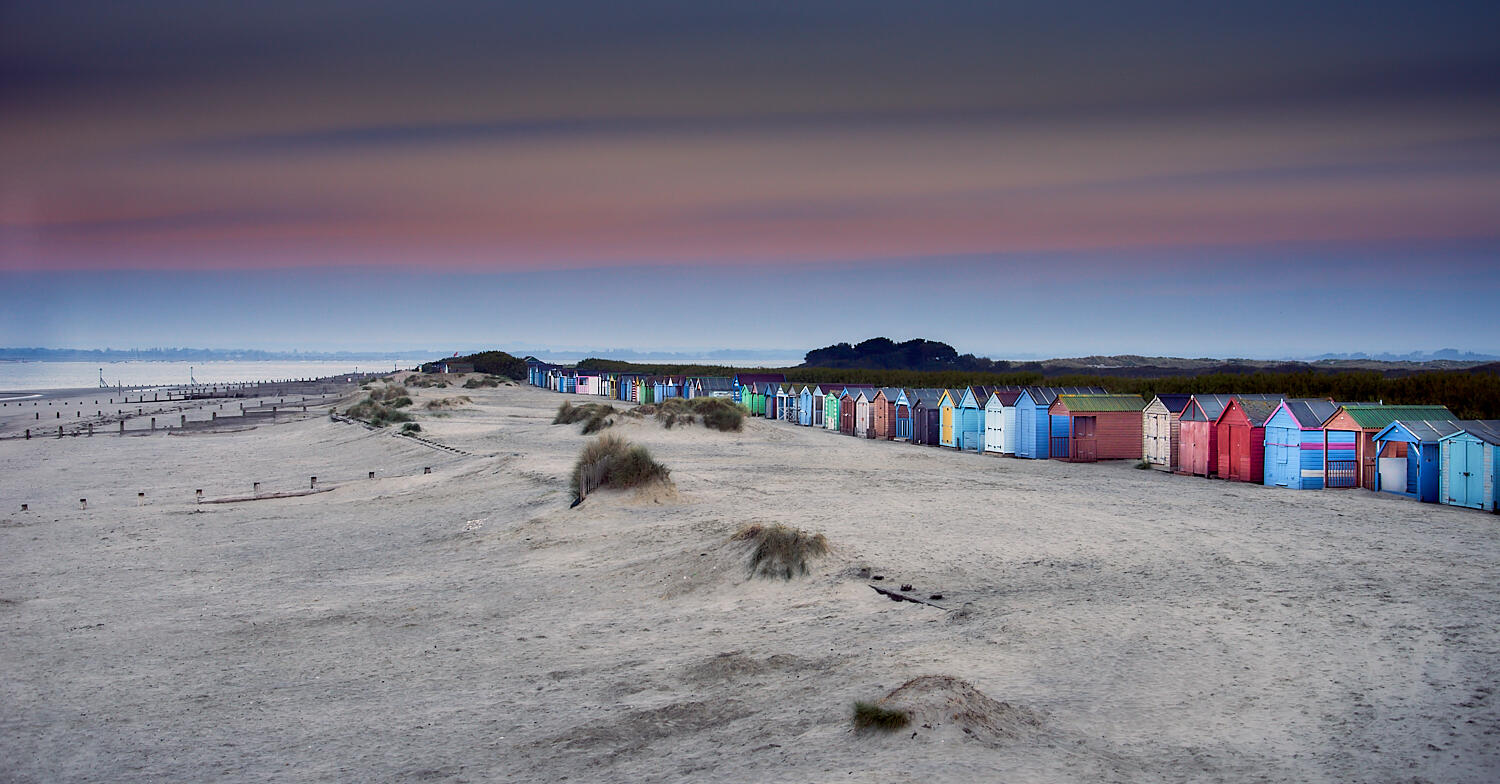 Sunrise at West Wittering Beach
A selection of my work including landscapes, architecture, abstracts and portraiture. Chose a category below to see more.
---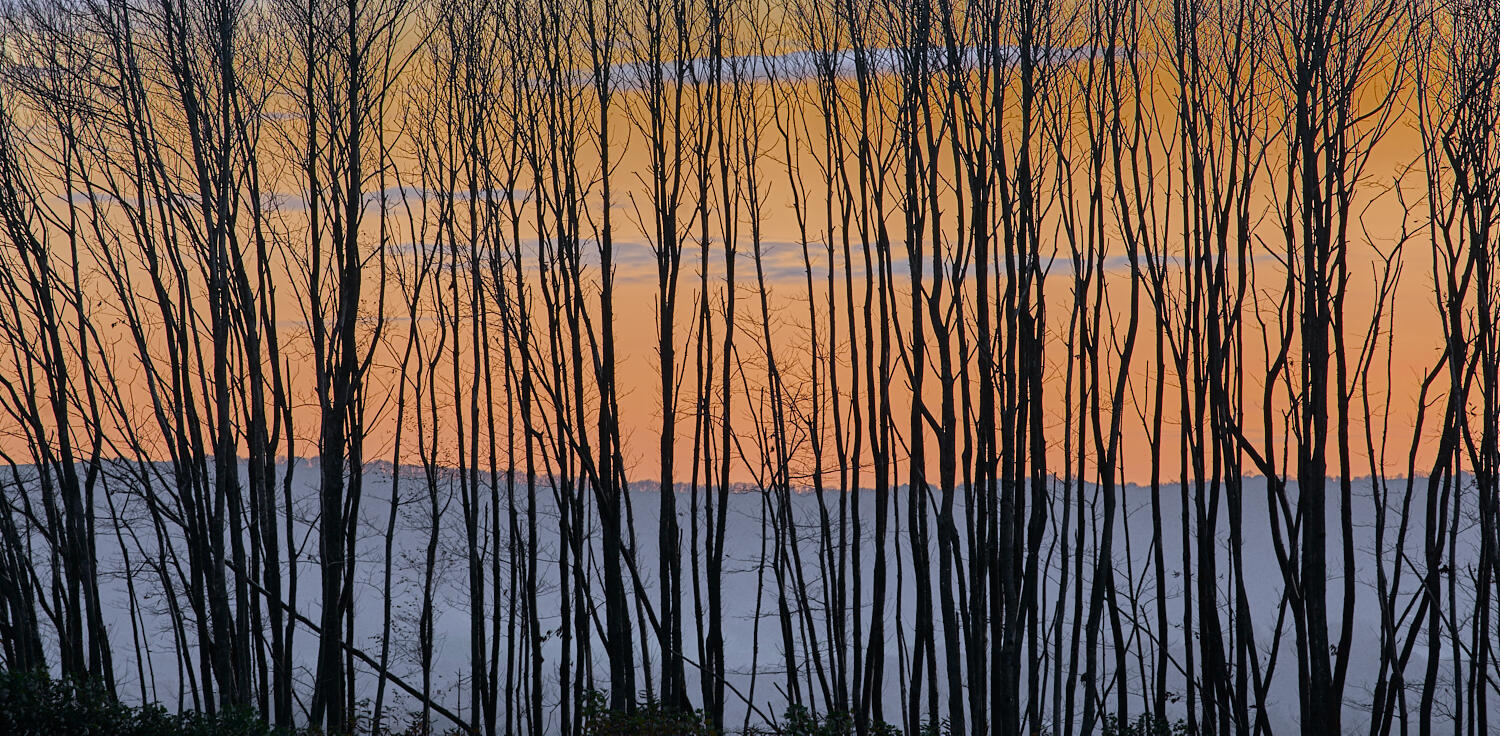 Tree silhouette
---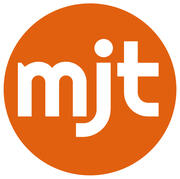 Privacy Policy
What is this Privacy Policy for?This privacy policy is for this website www.matthewjthomas.com and served by Matthew J. Thomas and governs the privacy of its users who choose to use it.The policy sets out the different areas where user privacy is concerned and outlines the obligations & requirements of the users, the website and website owners. Furthermore the way this website processes, stores and protects user data and information will also be detailed within this policy.The Website
This website and its owner take a proactive approach to user privacy and ensure the necessary steps are taken to protect the privacy of its users throughout their visiting experience. This website complies to all UK national laws and requirements for user privacy.Use of Cookies
This website uses cookies to better the users experience while visiting the website. Where applicable this website uses a cookie control system allowing the user on their first visit to the website to allow or disallow the use of cookies on their computer / device. This complies with recent legislation requirements for websites to obtain explicit consent from users before leaving behind or reading files such as cookies on a user's computer / device.Cookies are small files saved to the user's computers hard drive that track, save and store information about the user's interactions and usage of the website. This allows the website, through its server to provide the users with a tailored experience within this website.Users are advised that if they wish to deny the use and saving of cookies from this website on to their computers hard drive they should take necessary steps within their web browsers security settings to block all cookies from this website and its external serving vendors.This website uses tracking software to monitor its visitors to better understand how they use it. This software is provided by Google Analytics which uses cookies to track visitor usage. The software will save a cookie to your computers hard drive in order to track and monitor your engagement and usage of the website, but will not store, save or collect personal information. You can read Google's privacy policy here for further information.Contact & Communication
Users contacting this website and/or its owners do so at their own discretion and provide any such personal details requested at their own risk. Your personal information is kept private and stored securely until a time it is no longer required or has no use, as detailed in the Data Protection Act 1998. Every effort has been made to ensure a safe and secure form to email submission process but advise users using such form to email processes that they do so at their own risk.This website and its owners use any information submitted to provide you with further information about the products / services they offer or to assist you in answering any questions or queries you may have submitted. This includes using your details to subscribe you to any email newsletter program the website operates but only if this was made clear to you and your express permission was granted when submitting any form to email process. Or whereby you the consumer have previously purchased from or enquired about purchasing from the company a product or service that the email newsletter relates to. This is by no means an entire list of your user rights in regard to receiving email marketing material. Your details are not passed on to any third parties.Email Newsletter
This website operates an email newsletter program, used to inform subscribers about products and services supplied by this website. Users can subscribe through an online automated process should they wish to do so but do so at their own discretion. Some subscriptions may be manually processed through prior written agreement with the user.Subscriptions are taken in compliance with UK Spam Laws detailed in the Privacy and Electronic Communications Regulations 2003. All personal details relating to subscriptions are held securely and in accordance with the Data Protection Act 1998. No personal details are passed on to third parties nor shared with companies / people outside of the company that operates this website. Under the Data Protection Act 1998 you may request a copy of personal information held about you by this website's email newsletter program. A small fee will be payable. If you would like a copy of the information held on you please write to the business address at the bottom of this policy.Email marketing campaigns published by this website or its owners may contain tracking facilities within the actual email. Subscriber activity is tracked and stored in a database for future analysis and evaluation. Such tracked activity may include; the opening of emails, forwarding of emails, the clicking of links within the email content, times, dates and frequency of activity (this is by no far a comprehensive list). This information is used to refine future email campaigns and supply the user with more relevant content based around their activity.In compliance with UK Spam Laws and the Privacy and Electronic Communications Regulations 2003 subscribers are given the opportunity to un-subscribe at any time through an automated system. This process is detailed at the footer of each email campaign. If an automated un-subscription system is unavailable clear instructions on how to un-subscribe will by detailed instead.External Links
Although this website only looks to include quality, safe and relevant external links, users are advised adopt a policy of caution before clicking any external web links mentioned throughout this website.The owners of this website cannot guarantee or verify the contents of any externally linked website despite their best efforts. Users should therefore note they click on external links at their own risk and this website and its owners cannot be held liable for any damages or implications caused by visiting any external links mentioned.Social Media Platforms
Communication, engagement and actions taken through external social media platforms that this website and its owners participate on are custom to the terms and conditions as well as the privacy policies held with each social media platform respectively.Users are advised to use social media platforms wisely and communicate / engage upon them with due care and caution in regard to their own privacy and personal details. This website nor its owners will ever ask for personal or sensitive information through social media platforms and encourage users wishing to discuss sensitive details to contact them through primary communication channels such as by telephone or email.This website may use social sharing buttons which help share web content directly from web pages to the social media platform in question. Users are advised before using such social sharing buttons that they do so at their own discretion and note that the social media platform may track and save your request to share a web page respectively through your social media platform account.Shortened Links in Social Media
This website and its owners through their social media platform accounts may share web links to relevant web pages. By default some social media platforms shorten lengthy URLs (web addresses).Users are advised to take caution and good judgement before clicking any shortened urls published on social media platforms by this website and its owners. Despite the best efforts to ensure only genuine urls are published many social media platforms are prone to spam and hacking and therefore this website and its owners cannot be held liable for any damages or implications caused by visiting any shortened links.Website ownership information:Matthew J. Thomas
matthewthomas1@me.com
+44 (0) 7763206030
---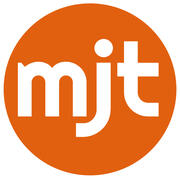 Terms and Conditions for the Reproduction of Images
"We and/or "Us" means Matthew J. Thomas, www.matthewjthomas.com "You" means the person using this website.You will be deemed to have accepted these terms and conditions unless you notify us to the contrary.No variation of these terms or conditions shall be effective unless agreed in writing."Image" means any digital image presented on this website.Licence for Use of Images
1) The reproduction by whatever means of the whole or any part of any Image (including, without limitation, slide projection, artist's reference, artist's illustration, layout or presentation of Images) is strictly forbidden without our specific written permission. You must inform us of your proposals as to when and how an Image is intended to be used. We will then consider whether we would wish to grant a licence and, if so, on what terms.2) No reproduction rights are granted by virtue of delivery of Images unless expressly indicated. Your right to reproduce an Image arises only if (a) licence terms are agreed and (b) our invoice relating to the grant of such right is fully paid. Any reproduction before payment of the invoice or outside the terms of any licence constitutes an infringement of copyright and also a breach of this Agreement entitling us to rescind and claim damages. You must indemnify us in respect of any claims, damages, costs or expenses we incur arising from any reproduction of any Image supplied to you.3) You must satisfy yourself that all necessary rights, model releases or consents which may be required for reproduction are obtained and that the use of any image is not obscene, indecent, libellous or unlawful. We make no claim or warranty with regard to your use of content, names, text, people, trademarks or copyright material depicted in any Image and you will indemnify us in respect of any claims, damages, costs or expenses we incur arising from the use of any Image supplied to you.4) Reproduction rights (if granted), unless otherwise agreed in writing are:a) subject to these terms and conditions and any terms and conditions set out in the delivery note and licence,b) non-exclusive reproduction rights for single use only in the United Kingdom.c) A single use means a reproduction in one size for one edition of a single publication, published in one language only.d) The licence is strictly limited to the use, period of time and territory stated in the licence, personal to you and not assignable by you to any third party.5) An agreement with such third party to ensure that they are bound by licence terms restricting printing, copying, networking, multiple access or other use of the Images to personal use only, forbidding the assignment, resale, rental and lending of the Image and ensuring that credit is given to us and the author.6) You must credit us as specified by us every time an Image is used. If you fail to credit the Image an additional 50% of the original licence fee will be payable.7) Images shall not be altered or manipulated, added to, or have any part deleted without our prior written consent.8) You must provide us on publication with at least one complimentary copy of any publication in which the reproduction of the Image appears.Digital Use of Images9) You acknowledge that Images are our valuable property, as are any digital images created from the Images (" Digital Images").10) You may not create, store or transmit Digital Images without our permission except so far as is incidentally and wholly necessary to the process of producing items licensed by us. If permission is granted the following conditions apply:11) Each Digital Image created by you shall be recorded and labelled with the Image reference number used by us and our copyright credit information as an integral part of the image file, and held on an electronic database under your sole possession and control.12) Unless otherwise agreed, any Digital Image you create must not be greater in size than 640x480 pixels, 72ppi. Any use of the Digital Images shall be in a format designed so that it will not be possible to alter, manipulate or adapt any Digital Image in any way during the normal course of using the product.13) You agree to destroy all Digital Images including any pre-press or pre-production copies of the Images and any copies or records of the Images held on a database within 90 days of the date of receipt of the Images or completion of the maximum production run, or expiry of the licence term, whichever is later.Miscellaneous14) While we take reasonable care in the performance of this agreement, we shall not be liable for any loss or damage suffered by you or by any third party arising from use or reproduction of any Image or its caption. Damages for any other breach shall be limited to the licence fee paid by you.15) You must pay our invoice within 30 days of issue.16) If you do not pay in accordance with these terms then we may at our option rescind this Agreement and recover damages, or charge interest at the rate prescribed by the Late Payment of Commercial Debts (Interest) Act 1998 from the date payment was due until payment is made.17) Any licence granted will terminate immediately if you (a) die, (b) enter into voluntary or compulsory liquidation; (c) have a receiver appointed; or (d) fail to perform any of your obligations under these Terms and Conditions within 28 days of our giving you notice to comply. In the event of termination, all rights granted will immediately revert to us and any further exploitation of any Image shall constitute an infringement of copyright.18) Any publication right (as defined in the Copyright and Related Rights Regulations 1996) arising from your use of any Image shall vest in us and you hereby assign all such rights arising to us.19) Our failure to exercise or enforce any of our rights will not be deemed to be a waiver of such rights nor bar their exercise or enforcement in future.20) Should any disagreement arise between us, we shall, if we both agree, first try to settle it by a mediation procedure recommended by the BPLC.21) These Terms and Conditions shall be governed by the laws of England and Wales and the parties agree to submit the jurisdiction of the English courts, such jurisdiction to be exclusive, save for infringement of copyright or non payment of our invoices where it will be non-exclusive.© Copyright 2001 British Photographers' Liaison Committee/Finers Stephens Innocent As agreed by BAPLA, AOP, NUJ, MPA and the BFP.